Fucking slave's cock
Posted on March 13, 2014
Murray must have done something very wrong, 'cause Joanna is simply pissed off at him.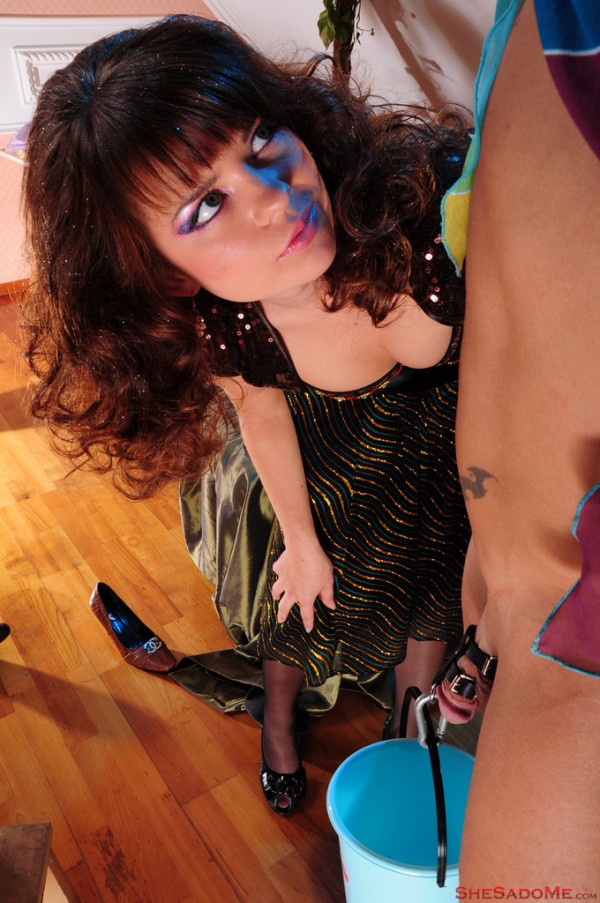 Suspended and totally helpless, he has his legs parted with a spreader bar while his ruthless domme makes the most of deviant cbt.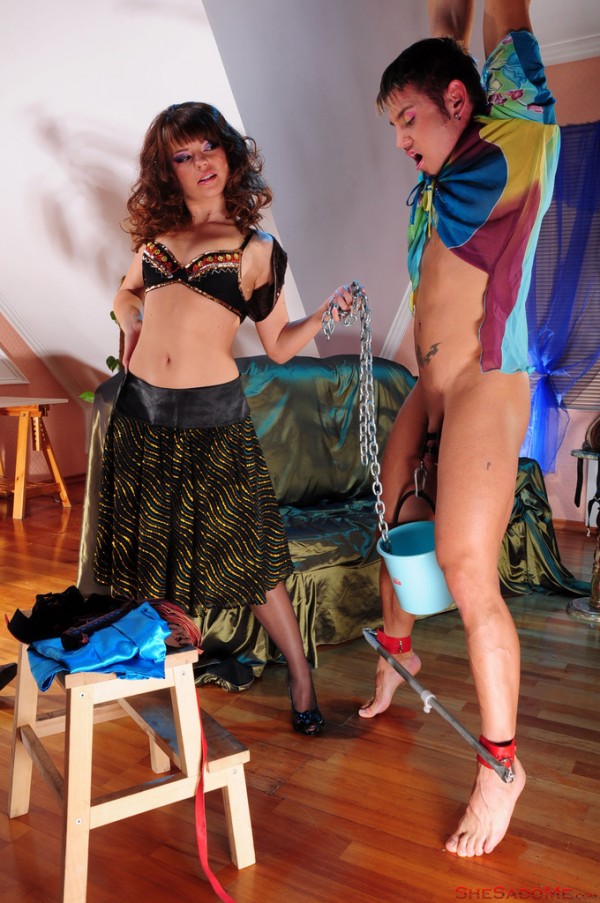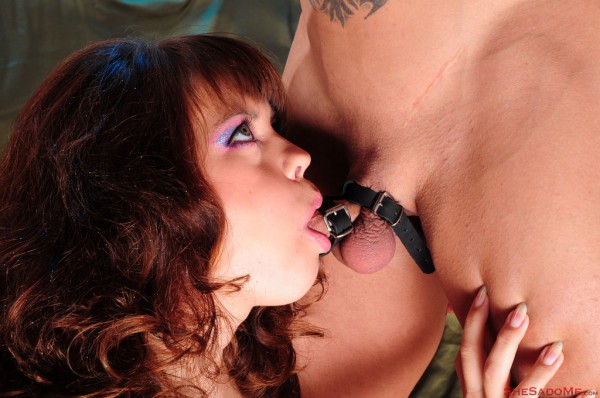 She checks if his hard-on is hard enough to hold a bucket with a rough chain before putting to use her disciplining captain's daughter.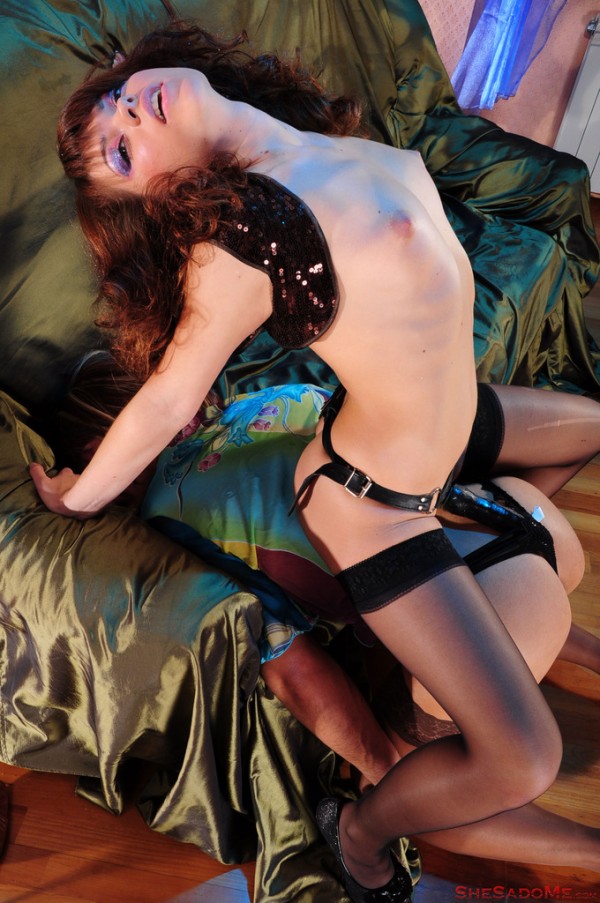 To make it even more humiliating, the guy gets sissified and fucked up the ass by his wicked domina.